About the Archives
The Sydney Diocesan Archives was created as a department within the Diocesan Registry in 1977. The Diocesan Archives works with diocesan departments, organisations, and parishes across the Diocese of Sydney.
Archives Staff
The Archives currently has one full time Archivist and one part time Volunteer Assistant Archivist.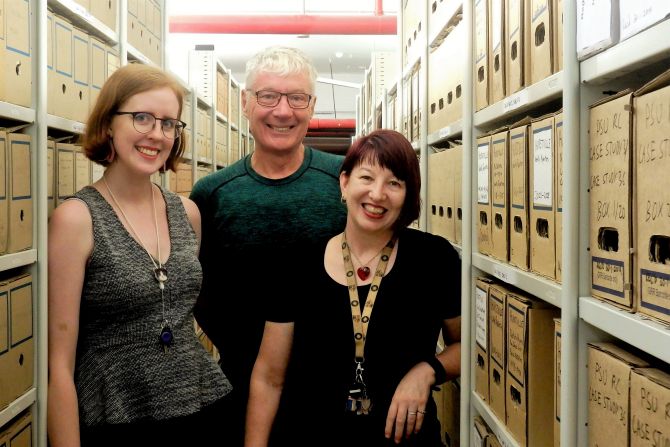 (L-R) Jess McDonald-Norman, Alan Ventress and Louise Trott, March 2019
Dr Louise Trott
Dr Trott is the Sydney Diocesan Archivist. She has been in this role since November 1996, when she was appointed as the first full-time Sydney Diocesan Archivist. Previously, she was part-time Assistant Archivist in the Sydney Diocesan Archives from May 1990.
Alan Ventress
Alan is the Volunteer Assistant Archivist. He took up this position in September 2012 after retiring from the role of Director of State Records NSW.